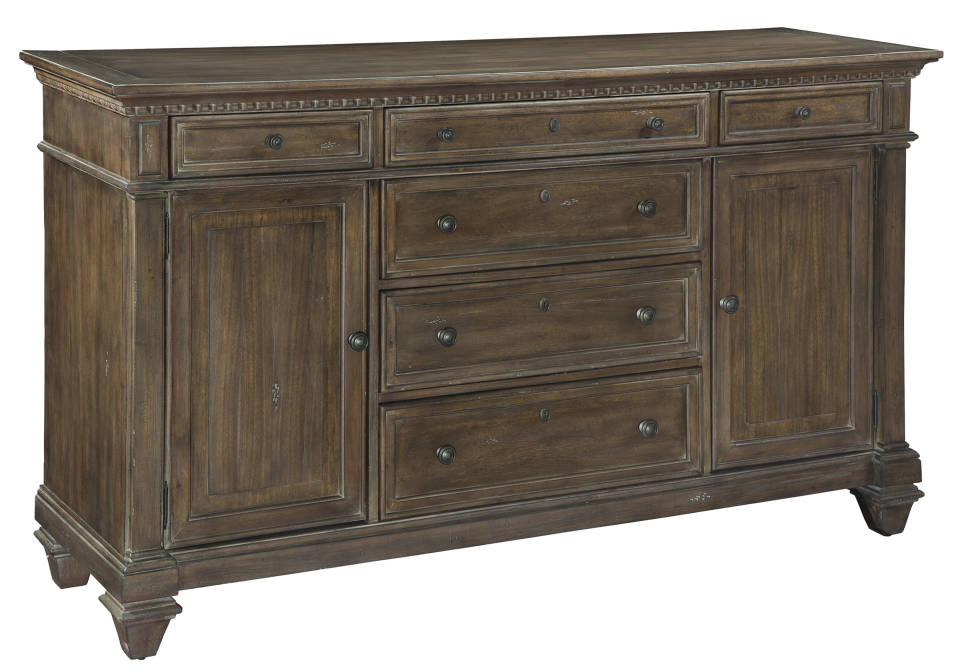 SKU

19226

Name

HEKMAN BUFFET 1-9226

Brand Name

Hekman Furniture

Category

Turtle Creek Dining

Description

Acacia veneers and select solids.
Antique pewter metal hardware.
Dentil molding along underside of top.
Six drawers; top center drawer features a silver tray. Second center drawer with silver liner.
Two door storage areas with one adjustable shelf behind each door.
Turtle Creek finish.
Tags

19226

Dining Room

Hekman

Turtle Creek

Dimensions

2400×1681

Size

2.2 MB

Uploaded

12 April 2017